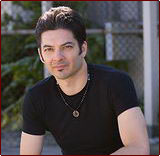 Carlos Xuma is a highly respected expert on dating and attraction, as well as a black belt martial arts instructor and motivational life counselor.

His countless articles and interviews have appeared in or on: ABC Television, Allen Handelman's "Rock Talk," World Talk Radio, About.com, Maxim Radio, Summum Magazine, David DeAngelo's Interviews with Dating Gurus, and many others. He conducts workshops and in-field training sessions as well as group seminars in the United States and Europe.

Carlos Xuma is the author of The Dating Black Book, The Secrets of the Alpha Man, Alpha Conversation & Persuasion, and many other successful programs that help men realize their full potential as Alpha Men.

Carlos brings to the table a variety of life experiences, including a background in relationship skills, life-coaching, motivational psychology, sales, management, Martial Arts, teaching and instruction, technology and engineering, Eastern philosophy, the psychology of achievement, and music.

To learn more about Carlos and how he helps men find their true Alpha Destiny, go to: www.datingdynamics.com or www.alphaconfidence.com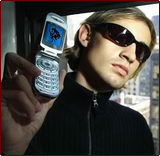 Dean Cortez is a native of New York City who now divides his time between his homes in Las Vegas and Asia. He is an acclaimed writer, successful entrepreneur, and committed international playboy.

He has written movies, a series of books about dating and male empowerment, and hundreds of articles for numerous national magazines. One of his books, the best-selling dating manual M.A.C.K. Tactics, went on to spawn a company that sells a complete line of products at www.macktactics.com.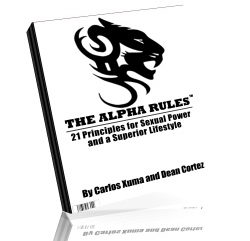 CONTACT INFO:
DD Publications - Morpheus Productions, LLC
PO Box 10527
Oakland, CA 94610-0527
415-992-7490
United States of America

Click here to contact us via email.